Pressure Washing Tampa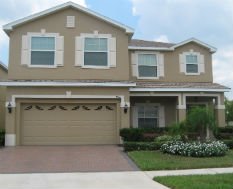 The National Association of Real Estate Appraisers says you can add as much as 5  –  10 percent to the value of a property by making a good first impression. The most affordable way to improve the overall appearance of a property is to have Pressure  washing Tampa clean the exterior. Houses with vinyl siding, brick or stucco can all be pressure washed if done correctly. Problem areas require special attention and we will do what it takes to remedy them.
We make your house, driveway, and sidewalk appear new again. Having your deck or roof cleaned and restored will also help bring back a fresh appearance to your home.
Aside from the normal dirt, dust, grime, sap, etc. we here in the Tampa bay area face special circumstances. Namely mold, algae, and fungus.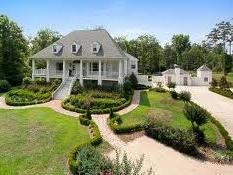 Because of the high humidity and the near "tropical rain forest" amount of precipitation that we get here in the Tampa area, especially in the summer months, we have more of a problem with mold, algae, and fungi than most other places.
Mold is the most dangerous, fungus is the most difficult, and algae the most common. Each presents its own challenges and should be dealt with by a professional. Pressure washing Tampa is something we take very seriously and have been improving on for some time now.
We have been expanding our services throughout Tampa to better provide home and business owners with the quality workmanship and reliability you would expect from a professional pressure washing contractor. When you are ready to sell or refinance your home or other property, the value of your investment will be increased from a relatively simple and cost effective exterior cleaning. The first impression the appraiser or prospect will get is that your property has been well maintained and cared for, which will instantly translate into added value.
We specialize in residential cleaning. We love helping you take pride in your home, and making sure your investments stay clean and beautiful.
Let's face it…cities get dirty, and you need professionals to pressure wash them. We are proud to be Pressure Washing Tampa, since 2008.
A partial list of our services includes:
Houses                                       Mobile homes
Sheds                                          RV's
Boats                                           Driveways
Sidewalks                                   Pool decks
Patios                                          Wooden decks
Porches                                      Fences – wood, PVC, block, etc
Pavers                                         Wooden swings, playhouses, ornaments
Problem areas – as mentioned above
To request our Pressure washing services, Call us at (813) 882-9022 or contact us online at: estimates@pressure-washing-tampa.com. We will contact you to provide you with a free quote and schedule the cleaning of your house, deck, driveway or whatever it is you'd like us to pressure wash for you.