Pressure washing Tampa – roof cleaning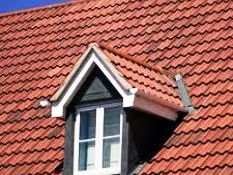 If your roof is covered with black stains and streaks, you should know that isn't a sign that your roof is worn out or that it needs to be replaced. The stains are coming from a form of algae called "Gloeocapsa Magma" that is growing on your roof and can be safely removed using low pressure roof cleaning techniques.
These stains have caused home owners across the country to spend thousands of dollars replacing their roofs when they could have restored it to a near new appearance for only a few hundred. Before you contact a roofing contractor, you should call Pressure washing Tampa to determine if your roof can be saved by simply pressure washing roof and removing the algae and streaks.
We use a process that only requires low water pressure, applied together with professional strength roof cleaners that are specifically designed to eliminate the specific algae(s) without harming your roof.
These cleaners and the techniques we use will remove the black streaks and stains along with any dirt and mildew that has accumulated on the roof, leaving you with a beautiful roof and a whole lot more money in your pocket.
This type of cleaning practice protects your homes' roof from the damage that high pressure washers can cause. So there is much less risk involved than with traditional pressure washing and way less expense than with roof replacements.
Exposing your home to less risk of damage while increasing value and saving money are just a few of the many advantages to hiring a professional company to do the job.
Call us at (813) 882-9022 or contact us online at: estimates@pressure-washing-tampa.com for a free quote from one of Tampa's best pressure washing companies.
Other services
If you are trying to make a decision as to where to start pressure washing first, have a look at some of our most popular power washing services above. For most, the deck, driveway, walkways and the exterior of the house are the most obvious places that need pressure washing. Select the service that you might need or browse them all to learn the benefits of each. Or take advantage of our full package plan which offers a discount for doing all your pressure washing together.